Strategies for Acquiring Perfusion State Licenses 2.17.22
If you're interested in travel perfusion, oftentimes one of the biggest obstacles to getting started is getting through the state licensing process. Accumulating state licenses can be cumbersome and requires significant patience. This post is to help guide a new applicant through the process with some tips to make the process easier!
Step 1: Figure out where you want to be
The first step in figuring out which perfusion state licenses you need is to figure out where it is you want to work. For most, this is easy: you get a job somewhere that requires a license and you apply for it prior to starting the job.
For perfusion travelers, this is a different scenario. First, you must figure out what states you want to focus on. Maybe you prefer local states in what you would consider your territory or region that you wish to cover such as in the west, the northeast, or the southeast. Another strategy would be to look at what states come up often in postings or have high populations. Once you figure out where you want to be, oftentimes it is wise to get several licenses at once. Many states require that you contact any other state you are currently licensed in and send to the state in which you are applying proof that you are indeed licensed in those others states that you currently hold licenses. You can save significant amounts of time by applying for multiple licenses at once, effectively bypassing having to contact other states about where you currently hold licenses.
For a list of states currently requiring licenses, visit our page here on Perfusion Life.
Step 2: Organize
Create a system where you can track what has been completed and need to be finished. What I did was create a system of sticky notes over my desk in my home office. You could just as easily do something like this digitally or in a notebook. The first note simply had each state I was applying for, 4 total, with a checkbox for when completed. Then I created 4 additional sticky notes with a checklist of requirements directly from the states website. Each item received its own checkbox as well. I then had a manila envelope for each state in which I was applying in which to keep paperwork. On certain documents, I'd throw another sticky note on there that would give additional instruction such as if it needed to be mailed along with the required address or if it could be sent digitally or would require a notary.
Step 3: Persistence
Finally, the most important step in the license process is staying on top of the process. Don't be afraid to send an email or text to a reference or former employer to see if they've completed the documentation for you. I found that the state boards were actually quite responsive and quick to help when any issues arose. For example, I could not find a law enforcement office to do my finger prints and the state board said explicitly on the website that it had to be an LEO office. I asked if I could use a fingerprinting service and they granted permission to do so. Once you are certain all the documents are in then the real waiting begins. Often times, 4-6 weeks are required once everything is received.
Tips and Tricks
During the pandemic, many states relaxed some of their state license requirements. Often times, you can get a license fast tracked if you currently already have one so do not be afraid to ask the respective state board if they have any pandemic protocols in place. Doing so could save you a significant amount of time!
You will very likely need a notary for several documents when applying for state perfusion licenses. I had very good luck visiting my local municipal offices. I could walk in and they would find someone within 10 minutes to come witness my documents. There are lots of places that are willing to take your money to notarize something but that really starts to add up fast so if you can avoid doing so, it is a real financial advantage. Most public employees were more than willing to help especially if you told them you are in healthcare and looking to help out during the pandemic.
I hope this information helps you navigate the process a bit easier. It can seem a bit mystifying at first but with some organization and a smile, the whole process can be completed quickly and painlessly!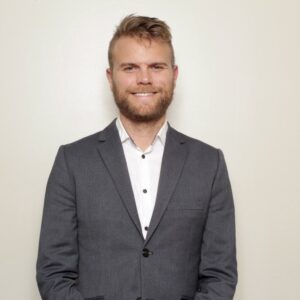 More from the Perfusion Life Blog: