Perfusion Life on the Road 4.14.22
Stay Healthy Out There!
Traveling is widely purported to broaden one's mind as new experiences allow us to engage with a variety of different people, discover new ideas, taste different food, and explore new areas. After all, Mark Twain said it best "Travel is fatal to prejudice, bigotry, and narrow – mindedness." I couldn't agree more with the numerous benefits of traveling, however, there are some pitfalls associated with traveling, particularly when it comes to how much traveling we do, and for what purpose.
Dangers of Relaxing on the Road
One glutinous pitfall is the unspoken rule about eating while on vacation. Somehow, we have convinced ourselves through willful neglect that calories don't count while on vacation. The same rule also applies to road trips, though that can be attributed to the lack of decent options while motoring down the freeway. Nevertheless, the tendency to indulge on food while traveling is part necessity part tradition. There is nothing wrong with eating out and spending money while on vacation, if anything, it is an essential ritual that become so ingrained with vacationing that entire industries are supported by tourists doing just that.
Working on the Road vs Vacation
The line between traveling and vacationing tends to blur when it comes to eating and can become problematic when traveling for work becomes a regular occurrence. Not to worry though, these habits are simple to curtail, and you will end up healthier and more financially intact by avoiding what I like to call the vacationers dilemma.
It's not easy!
As a traveling perfusionist, I have ridden that rollercoaster of eating out and scavenging for whatever I could: sometimes out of necessity due to my schedule, sometimes because I was just hungry and didn't want to make a big production out of it. It is easy to become complacent and fall into the routine of eating sub-optimal food by convincing yourself that you will eat better when you get home.
Tips from a Seasoned Pro
Here are some easy recommendations to save money and eat better:
Purchase a mini crock pot or an electric non-stick skillet with a cover. If you are frequenting an account, the hotel will keep those items for you. Simply ship them back home when you're done.
I can get away with spending $60.00 a week on food when I go to the grocery store.
I buy bags of apples and granola bars to take to work with me.
Frozen vegetables are cheap and easy to prepare, you can buy microwaveable rice and a protein of your choice.
I stay at Hilton properties which include breakfast and have a gym.
Try to avoid the temptation to drink alcohol all day every day. I know it's tempting but it adds up in more ways than one.
Remember to take care of yourself out there!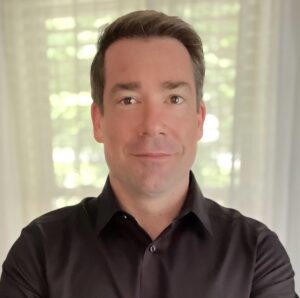 Words by Luke Boganny, Field Operations Specialist at Perfusion Life.
If you want to know more about a career in travel,
feel free to contact him at: Luke@PerfusionLife.com
More from the Perfusion Life Blog: