Perfusion Life Newsletter – August 2023
Have you downloaded the Perfusion Life app yet? It's the ultimate tool designed to make finding new opportunities easier.
With our app, you will be:
Notified instantly of new travel opportunities.
Stay updated on exciting Perfusion Life news
Seamlessly track your on-boarding process
Have access to our resource page that is full of pertinent, helpful information.
Use the App as a clearinghouse for your credentialing needs
Currently, many CCP's in our community are using the app to store their credentials so that they can stay organized and track expiration dates. This allows you to be ready for a new assignment the minute you see one that you are interested in.
Stay connected, stay informed, and stay ahead with our app.
Download it today and elevate your experience with us!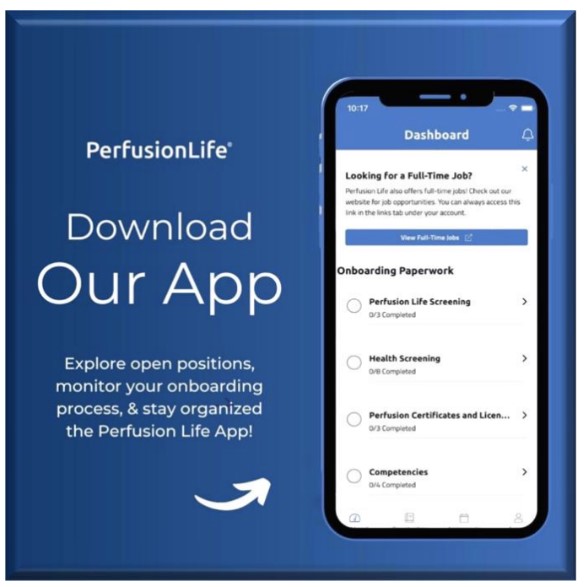 Carolina Perfusion Symposium
The Carolina perfusion symposium which is hosted by both PerfusionLife and the Palmetto State Perfusion Society, enjoyed a fantastic convention this year with 88 perfusionists and over 20 vendors. PerfusionLife's own Ken Ingersoll presided over the meeting as president of the Palmetto State Perfusion Society. Together, they procured an exciting line up of speakers covering a wide array of intriguing topics.
Family and friends also enjoyed the hotel amenities as well as planned activities for children, such as face painting, art projects, and a magician.
Joint Commission Accreditation
We are thrilled to share some exciting news with our valued community!
We are proud to announce that we have achieved Joint Commission accreditation, a significant milestone that reflects our unwavering commitment to excellence and patient safety.
This achievement underscores our dedication to providing the highest quality of care and upholding the most rigorous standards in the industry.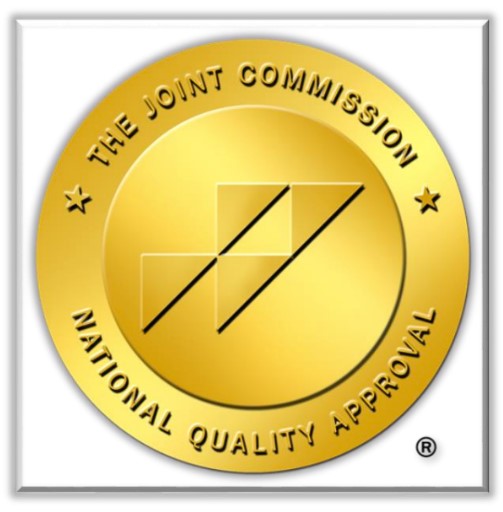 With this accomplishment, we are also excited to inform you about several changes to our credentialing process. As part of our continuous improvement efforts, we have refined and enhanced our credentialing procedures to maintain the highest level of safety and excellence.
Several of the changes you can expect to see include:
Perfusion Life specific HIPAA and OSHA trainings (rolled out in January 2023)
Annual TB testing for active Perfusion Life perfusionists
American Heart Association BLS training (CPR and alternative trainings will not be accepted)
Continued implementation of internal processes to make the credentialing process as streamlined and convenient as possible.
We extend our heartfelt gratitude to each one of you for your ongoing support, which has played an instrumental role in helping us reach this remarkable milestone. As we embark on this new chapter, we remain dedicated to fostering an environment of excellence, innovation, and patient-centered care. Thank you for being a part of our journey towards achieving and maintaining the highest standards of quality and safety. Here's to a future filled with continued growth and success together!
Reminders
2024 ABCP letters are being mailed out. Be sure to upload yours to the app when you receive it.
We are approaching flu shots will be available soon. Update the app with your new vaccine record when you get yours
Double check that your state licenses are entered in the app (this helps us find opportunities for you)
And enter your Areas of Proficiency in your profile in the app (this helps us find opportunities for you)
Check out the Resource tab in the app for onboarding documents and other pertinent
information.
More from the Perfusion Life Blog: