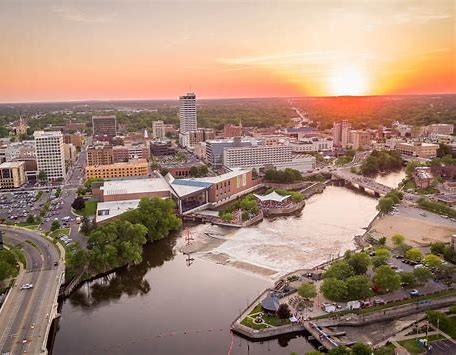 South Bend, IN *Sign-on Bonus + Complete Relocation*
$5,000.00 Sign-on Bonus
Any candidate who goes through Perfusion Life will receive an additional $5000.00 sign-on Bonus.
Additional Sign On Bonus through Hospital & Complete Relocation Package!
The new hire will also receive a bonus that is paid out hourly at $19.64, in addition to their hourly rate, once they have completed the department orientation and are able to take independent call.
JOB SUMMARY

Reports to the Executive Director, Surgical Services and works in collaboration with the Cardiothoracic Surgeon group. Operates extracorporeal circulation equipment and provides perfusion services during cardiac and cardiovascular surgery, intra-aortic balloon pump services, autotransfusion services and other related patient care.

MISSION, VALUES and SERVICE GOALS     

MISSION: We deliver outstanding care, inspire health, and connect with heart.
VALUES: Trust. Respect. Integrity. Compassion.
SERVICE GOALS: Personally connect. Keep everyone informed. Be on their team.
JOB SPECIFICATIONS

Education and Experience

The knowledge, skills and abilities as indicated below are normally acquired through the successful completion of an approved program in perfusion technology from an accredited college, certification as a Clinical Perfusionist by the American Board of Cardiovascular Perfusion or similar accrediting agency or certification-eligible and sufficient clinical experience in perfusion to demonstrate competence in the field.

Knowledge & Skills
Requires an in-depth knowledge of anatomy and physiology, pharmacology, chemistry, physics and sterile techniques.
Requires an in-depth knowledge of the functions, uses and theory behind extracorporeal circulation equipment and auto transfusion devices used in cardiac and cardiovascular surgery.
Requires analytical skills to assess patient's condition and assist in planning and organizing the operation of perfusion services.
Demonstrates interpersonal skills necessary to establish and maintain effective relationships with patients, families, staff members and physicians.
Demonstrates excellent communication skills, both verbal and written, in order to report appropriate information needed by other health team members.

Working Conditions
Works in a patient care environment requiring physical exertion, frequent changes in job demands, and certain undesirable patient care activities.
May be exposed to bio-hazards.

Physical Demands
Requires ability to operate highly technical equipment and manual dexterity and visual acuity to observe and care for patients.
Requires the physical ability and stamina (i.e. to walk/stand for prolonged periods of time, push carts/wheelchairs up to 50 pounds, to position/lift patients at a maximum of 35 pounds unassisted, over 35 pounds requir
Please click on recruiting brochure link below to learn about additional benefits offered!
Adam Clark
(919) 302-6255
Adam@perfusionlife.com