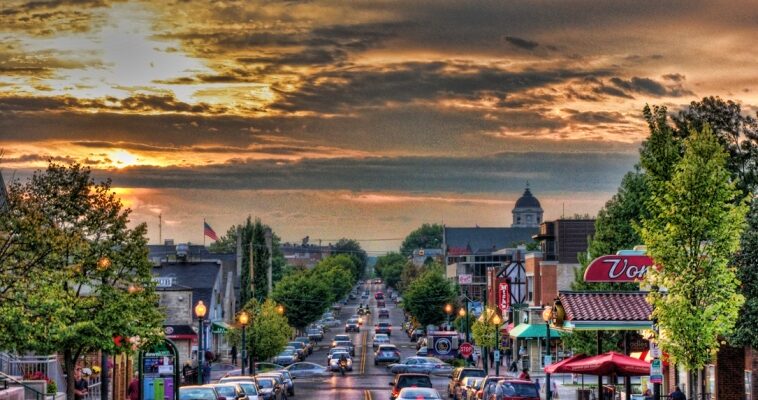 Bloomington, IN *$10,000 Sign-on Bonus*
$5,000.00 Sign-on Bonus
Any candidate who goes through Perfusion Life will receive an additional $5000.00 sign-on Bonus.
Additional Sign On Bonus $5,000 through Hospital!
Great perfusion job in a beautiful city on a wonderful team.  Incredible work-life balance.  You will get to know your family again.  You would join a team of one other experienced perfusionist and a dedicated CV staff.  Approximately 100 adult cardiac cases per year total.  Newly constructed Hospital opened December 5, 2021.  This position is at Indiana University Health Bloomington, which is a satellite hospital of Indiana University Health.  IUH Bloomington has the autonomy of a smaller CV program backed by the care and compassion of a larger statewide team.  Bloomington is located one hour south of Indianapolis and two hours from Louisville adjacent to the Hoosier National Forest with tens of thousands of acres for outdoor activities.
Requisition Number: 303682
Indiana University Health is Indiana's most comprehensive health system, with 16 hospitals and more than 34,000 team members serving Hoosiers across the state. We're looking for team members who are inspired by challenging and meaningful work for the good of every patient. People who are compassionate and serve with a purpose. People who aspire to excellence every day.
Individuals staffing this position perform clinical perfusion, which is defined as those functions necessary for the support or treatment of the cardiopulmonary/circulatory system of the patient. The perfusionist operates extracorporeal circulation equipment during any medical situation where it is necessary to support or replace the patient's cardiopulmonary/circulatory function and ensures the proper management of physiologic functions by monitoring the necessary variables.
Apply teamwork. Apply experience. Apply skill. Apply yourself. And together we can change everything.
New graduates encouraged to apply.
Requires perfusion experience in applying knowledge of biology, chemistry and physiology in a hospital operating room setting.
Requires open heart surgery and surgical perfusion procedure experience.
Requires the ability to detect meaningful changes in the patient's condition and use appropriate judgment in determining what changes should be brought to the attention of the surgeon or anesthesiologist.
Requires the ability to make immediate decisions and to respond quickly with appropriate actions during surgery based upon equipment readings and analysis of data.
Requires the ability to operate, troubleshoot, and maintain a wide variety of cardiovascular perfusion, life support, and blood salvage equipment, instrumentation and supplies.
Applicants to this position with training completed after April 15, 1981 are required to maintain cardiovascular perfusion certification (or to be eligible for the perfusion certification examination process).
Requires Basic Life Support certification through the AHA. Other advanced life support certifications may be required per unit/department specialty according to patient care policies.
Applicants who have completed perfusion training after April 15, 1981 are required to have completed satisfactorily their clinical and didactic coursework from an accredited perfusion training program.
•Competitive starting salary & Call Pay
•Full benefit package (health, life, dental, vision, malpractice, etc.)
•CME allowance
•Matched 401K plan
•Midwest cost of living advantages
Adam Clark
(919) 302-6255
Adam@perfusionlife.com