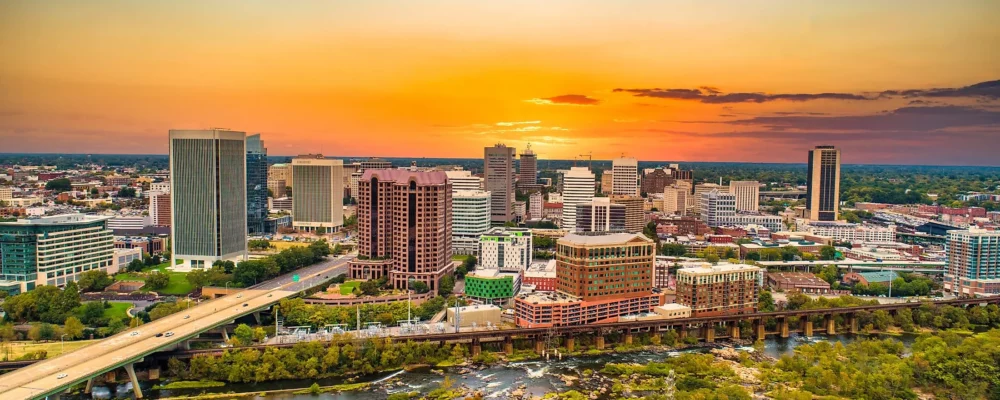 Richmond, VA *$5,000 Sign-on Bonus with PerfusionLife*
$5000.00 Sign-on Bonus
Any candidate who goes through Perfusion Life will receive a $5000.00 sign-on Bonus.
We are seeking a Chief Perfusionist to join our dynamic team in Richmond, VA! SpecialtyCare perfusionists have been providing clinical care at these institutions for over 30 years. Our team consists of 5 surgeons, 1 area clinical manager, and 6 perfusionists. We perform all adult cardiac surgery procedures, except transplants. We are involved with TAVR and several hybrid procedures where we partner with cardiology and EP. We also have a growing VAD and ECMO program which includes a team of ECMO specialists who manage these patients on a day to day basis. We perform approximately 700 cases per year. We welcome both experienced perfusionists and new graduate clinicians to join our team to enjoy the benefits of working with our awesome group. We provide a float perfusionist at each hospital, which makes it an ideal location for new-grads to be trained and mentored.
Richmond is a hidden gem in the South. Lying on the banks of the James River, Richmond offers a multitude of activities and amenities. For the outdoor enthusiast there is hiking, fishing, biking, hunting, and kayaking, as well as many trails and nature areas. For the history buff, there are many historical sites and park areas as well as some amazing museums. If you enjoy food and beverage, Richmond has grown over the past 10 years into a foodie hub with many new restaurants.The area is also known for excellent school districts and as a great place to raise a family. In a broader scope, Virginia is home to some of the country's best universities, the Shenandoah Mountains and the eastern shore. The mountains, the beach,  and Washington DC are all within a two hour drive from Richmond. There truly is something for everybody in the Richmond Metro Area.
SpecialtyCare is the largest provider of perfusion services in the United States.  With our national presence and local professionals, we support 1 in 8 of all heart surgeries in the country. We are the Employer of Choice for more than 500 perfusion leaders. We support our team members by allocating funds for continuing education, conferences, and dues for professional associations.  All of our full-time Perfusionists are encouraged to attend conferences and be active participants in state perfusion societies.
Position Requirements
Graduate of Accredited Perfusion training program.

Certification by the American Board of Cardiovascular Perfusion (ABCP) or meets other Company requirements as a perfusionist.

Ability to work on Call; must live within 30 minutes from the hospital.
  The Successful Candidate
The successful candidate must bring a high level of ethical, intellectual, professional and personal values that complement the team and company vision.  The following competencies are highly valued:
Focused on clinical quality and delivering the absolute best results for patients.

Ability to adapt and thrive in a high stress environment necessary.

Excellent communication skills and basic computer skills are essential.

Proven self-starter who works well independently and as a part of the OR team.

Lives the SpecialtyCare Values – Integrity, Care, Urgency, and Improvement.
SpecialtyCare is an Equal Opportunity and Affirmative Action Employer
Employment with SpecialtyCare is at-will
We also offer a wide range of competitive benefits including medical, dental, vision, life, a matching 401K plan, student loan repayment assistance, paid parking, and a generous PTO plan.
Adam Clark: (919)302-6255, Adam@perfusionlife.com